2019 ISA, LAS VAGES, USA: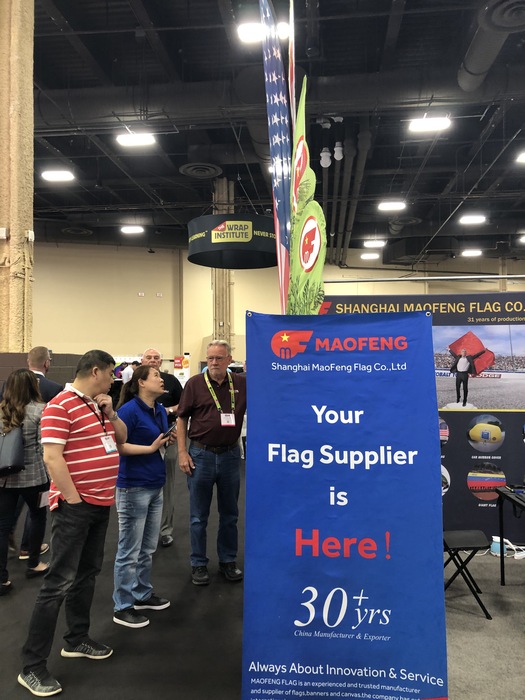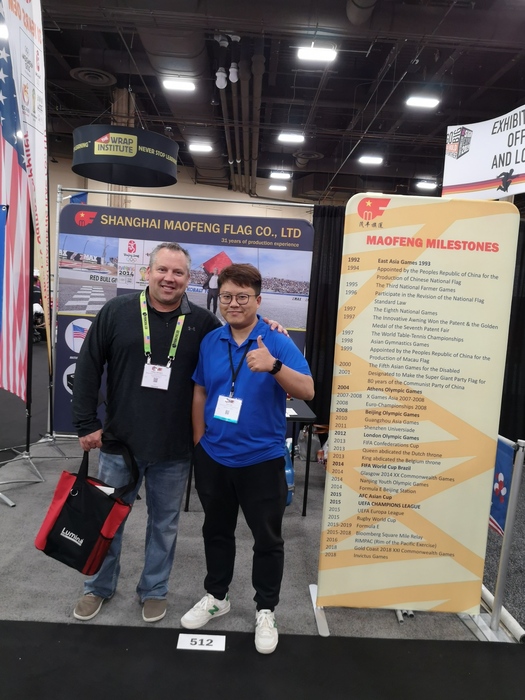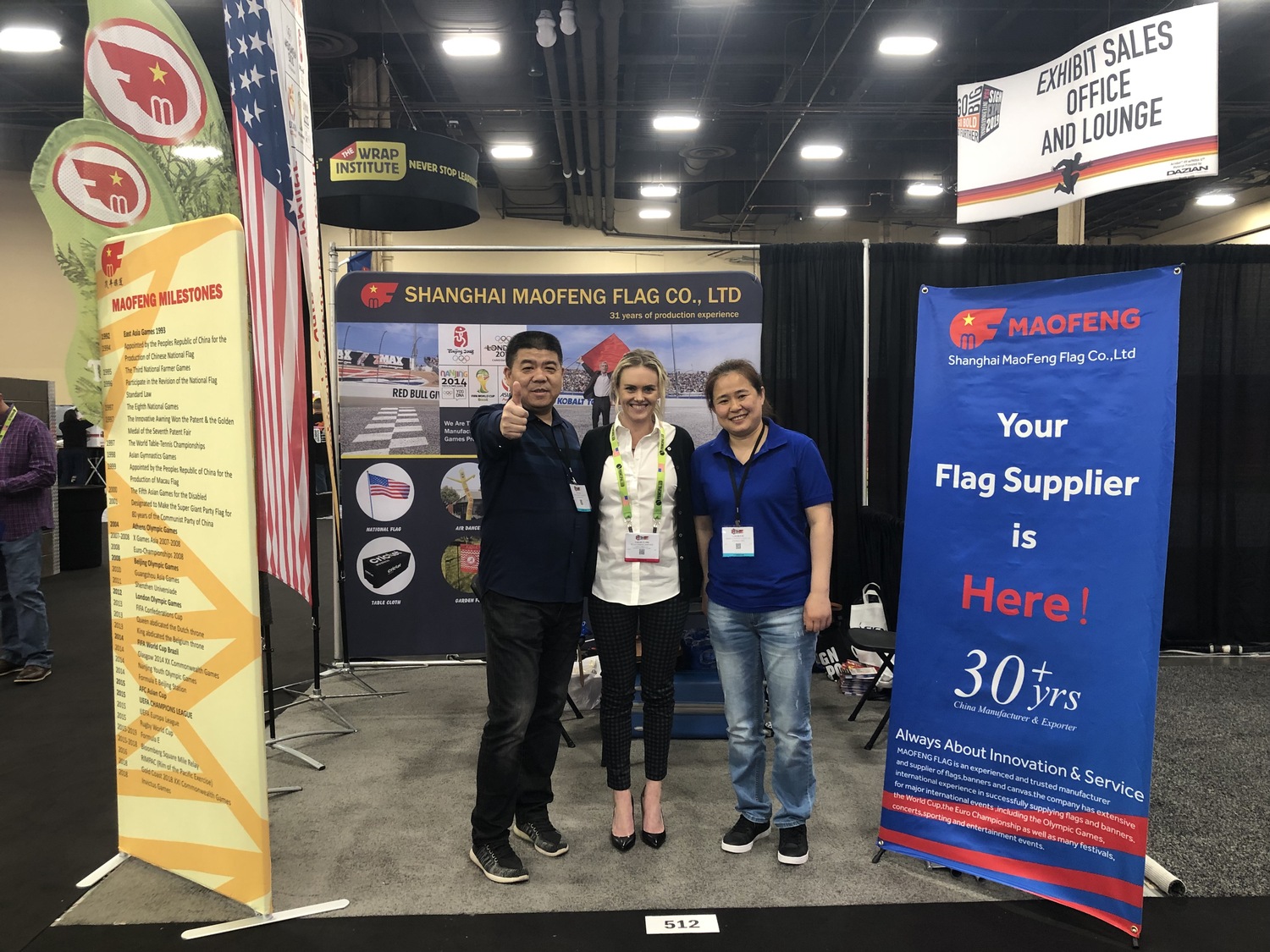 All pictures listed above are the latest exhibition records of Shanghai Maofeng Flag Co., Ltd.
Team members: Mr. Jun Yang (General Manager); Mrs. Kim Fu (Sales Executive); Mr. Lucas Jin (Sales Executive).

Products: Convex Flag、Swooper Flag、Teardrop Beach Flag、Background Display、Straight Display、X Display、Table Roll-up、Car Flag、Wall Flag、Garden Flag.

Shanghai Maofeng Flag Co., Ltd committed to producing high standard products and services, the B2F (Business to Factory) sales mode provides our clients with the enhanced productivity and the reduced cycle-time through our efficient supply-chain management system. The allocated sales provide "one-stop" service for each client, such as product design, colour selection, time booking, declaration, documents, payments, after-sales service. The excellent customer care management department ensures each order enquires and issues get a timely response with solutions. Optimizing and improving customer satisfaction can be seen as the main purpose of customer service to Shanghai Maofeng Flag. At present, our company mainly produces large orders, and we offer the rapid production with the direct post for both large and small orders of flags and other advertisement products with extra premium processing charge. For further information please consult the customer service.
Thank you.